'First Day Cover' has been added to your shopping cart!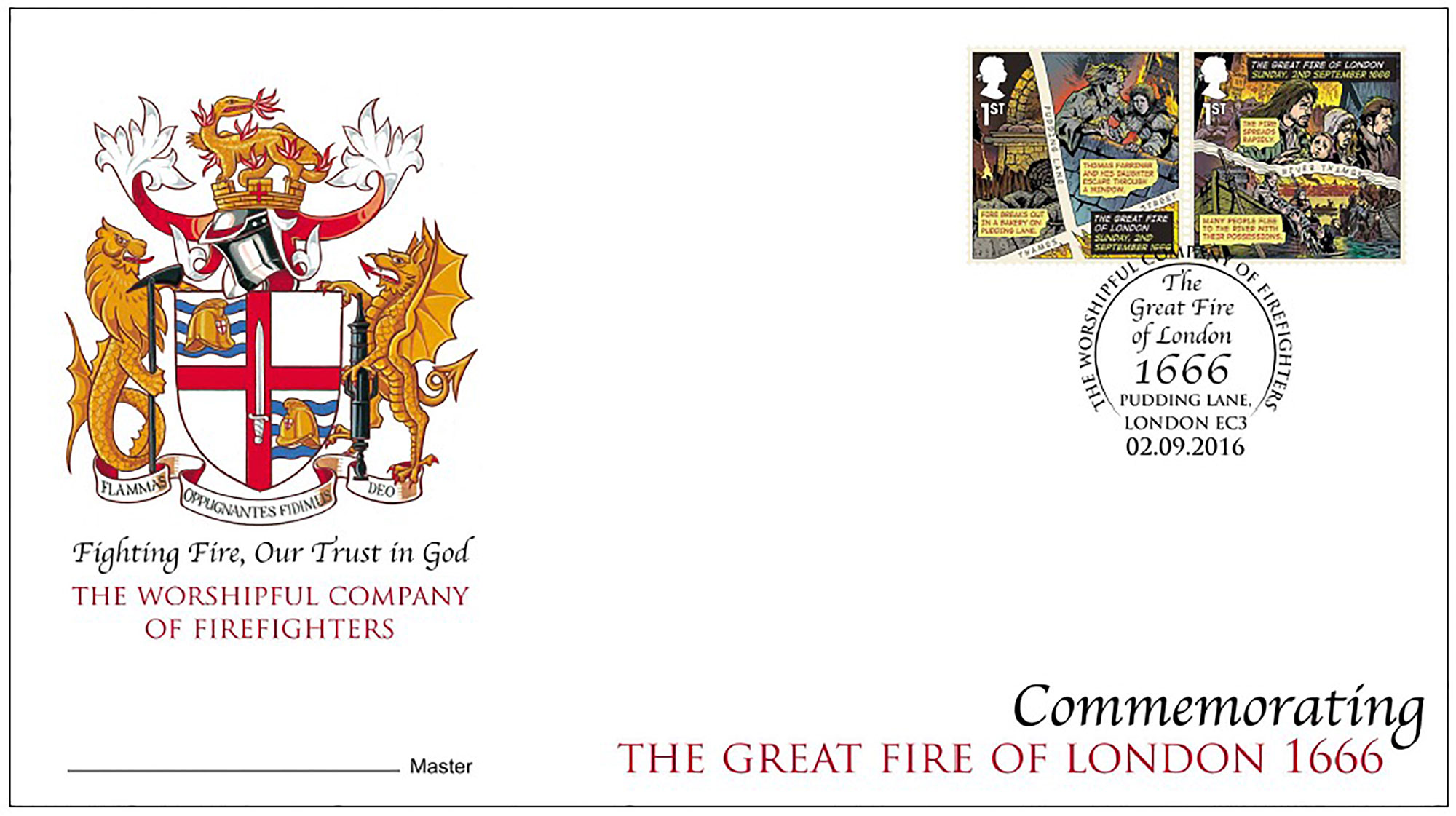 First Day Cover
Price: £10.00 (Incl. VAT if applicable)
Specification / Dimensions: 2 stamp set
The Worshipful Company of Firefighters First Day Cover of Great Fire stamps.

Postmarked with a specially commissioned hand stamp which is exclusive to the Worshipful Company of Firefighters.

The covers are limited to an edition of 350 and signed by The Master. This purchase is for numbers 51-350 only and display a set of two first class stamps of the set.