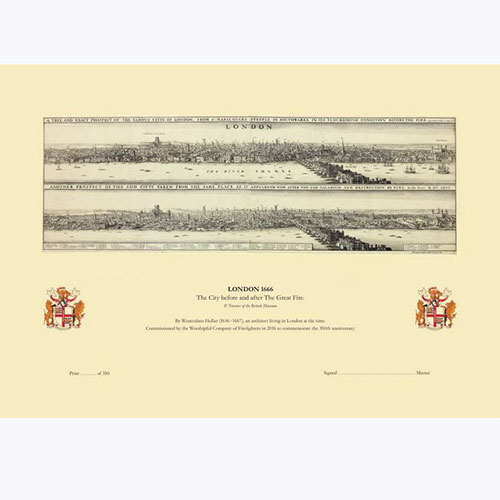 Limited Edition Hollar Print (supplied in protective sleeve)
Price: £15.75 (Incl. VAT if applicable)
Specification / Dimensions: A3 Print tube rolled
As part of our contribution to the commemoration of the 350th Anniversary of the Great Fire of London, Liveryman Jeanne Brinton has commissioned a limited edition print showing two views of the City of London, before and after the Great Fire.

The views were drawn by the Czech artist Wenceslaus Hollar (1607 - 1677) and the original is held by the British Museum.

The print is A3 in size and limited to an edition of 350, each signed by the Master.